The MICE industry is a niche group of tourism which stands for Meetings, Incentives, Conferences and Exhibition dedicated to the logistics of business event. The MICE sector is one of the biggest contributors to the GDP of countries across the globe with an estimated value is $805 billion market share in 2017 according to a report by Allied Market Research.
Apart from the positive economic contribution, the MICE sector is a big employer providing many job opportunities and has boosted both local and international cultural, business and social exchange.
The mice industry was projected to hit $1,439.3 billion by 2015 which could delay due to the disruption of the market due to Covid-19. It's been one of the hardest-hit sectors that have seen the closure of business leading to massive job losses and pay cuts. With the ban on social gatherings and travel restrictions, a lot of meetings have had to be postponed until the pandemic subsides or move to online meeting platforms.
There is no clear projection on when things will go back to normal, however, governments have started easing up of restrictions and coming up with health and safety protocols that could help jump-start the MICE sector.
Africa Mice Industry Stakeholder Forum
Global Mice hosted a virtual Africa Mice Industry Forum on 9th September bringing together stakeholders and players in the Mice industry. The theme was "Forecasting Ahead: Africa's Mice Industry Post 2010. Global Mice has hosted a series of events in the past to address the concerns and gaps in the Meetings and events industry.
Speaking at the forum, Mr Nicanor Sabula, the Ag CEO association of Kenya Business Events urged that "as long as major economic hubs continue to keep their borders closed, we will have to wait a bit longer for the mice industry to begin to pick up."
He also added that with the Covid-19 presents an opportunity for hybrid events which will boost participation is business meetings despite the challenges that inter-country travel has posed in the past like visa requirements.
Restoring Confidence in physical meetings
Part of the recovery process according to the Magical Kenya Tourism and Travel and safety protocol will also involve: Rebuilding confidence and trust in physical meetings; Operational and staff preparedness; Implementing and enabling policies and integrating innovation and; Ensuring a safe experience.
The mice industry will instil confidence in visitors and delegates to attend in-person events in the future by being honest and transparent of perceived risks. "We need to talk about the steps that are being taken to minimize the risks and address the concerns" added Kristi Sanders, Senior Director, Meeting Professional International. "We need to show people that whether or not there is a vaccine there is a safe way to bring people together".
Call for preparedness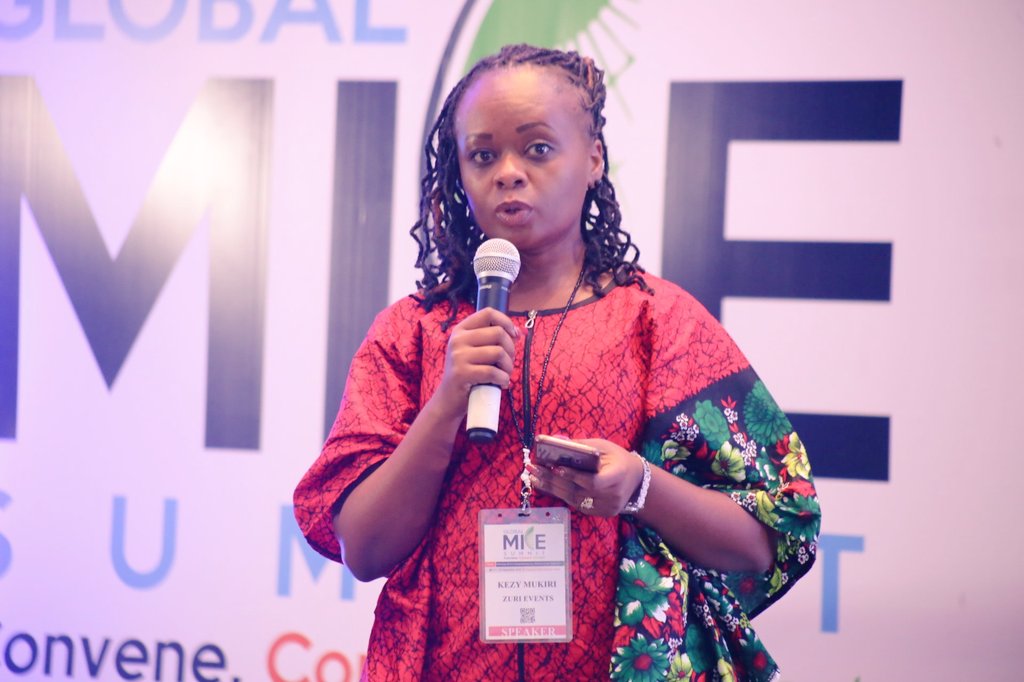 Kezy Mukiri, CEO Zuri events and lead analyst called for industry partners to drive conversations around research, data collection and data management to drive policy within the market.
"There's is also a need to gauge the preparedness of African countries in hosting large scale meeting and assess the technological competitiveness in bidding for international" meetings,'Kezia remarked.